Meiyuan (MY) cosmetic brush is a leading China makeup brush factory providing custom makeup brush and makeup brush private label service. We can help you to create all kinds of custom makeup brushes with your own logo.

Meiyuan Cosmetic Appliance
Specialized Makeup Brush Manufacturer | professional&luxury makeup brush supplier
* Global-first line brand supplier
* 22-year experience since 1998
* 5 million brushes per year

* 4,000m2 factory with 200+ employees

* 60% workers are with more than 10-year experience
* Comply with ISO9001, SA8000, EU REACH, SGS
* 40 QC inspectors and 5S methodology
Specialized Makeup Brush Factory since 1998
Originally established in 1998,Dalian Meiyuan Cosmetics Appliance Co., Ltd. is a premiere cosmetic brush manufacturer and exporter in Dalian China. For 22 years, Meiyuan has won the reputation on excellent product quality and reliable after service.The factory produces the finest make up brush to global front line cosmetic brands.
Exporting to over 11 Countries
Meiyuan brushes have been exported to over 11 countries throughout Europe,North America and Asia. Meiyuan will continue producing the finest quality hand made brushes that will exceed customers' performanc expectations.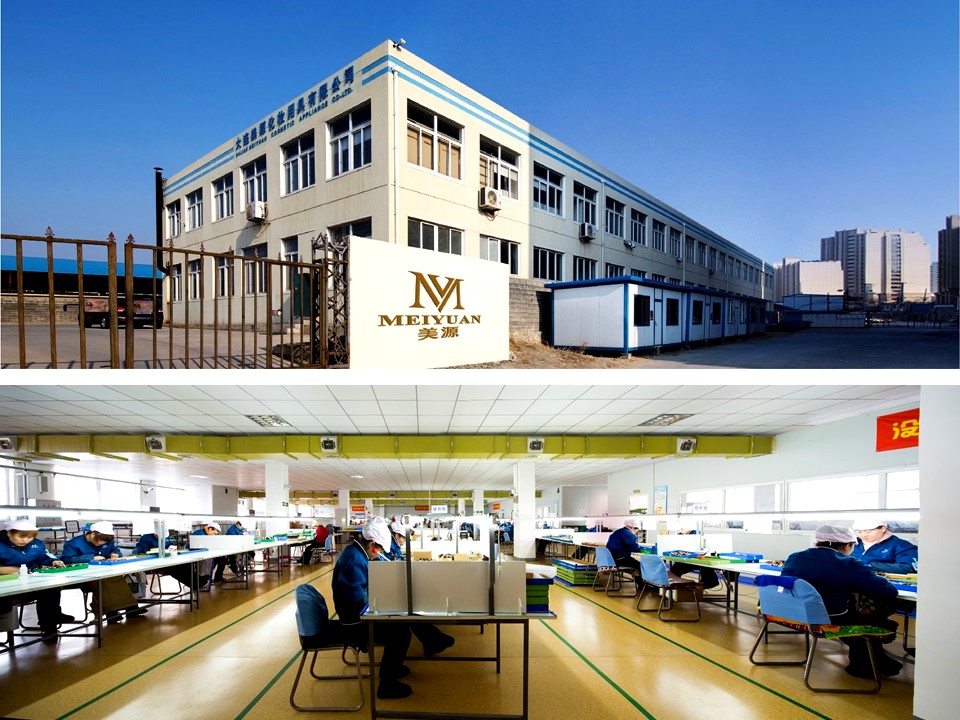 —Our Factory—
Introduction Video: https://www.youtube.com/watch?v=VY_mwmv89Cg
4,000m2 Factory with 200+ Experienced Employees
Meiyuan factory covers an area of over 4,000 square meters and consists of more than 200 well-trained employees. 60% of our workers have been worked with us for more than 10 years. Our factory follows the 5S methodology to maintain clean, organized, standardized and effective working environment.
Producing 5 Million Makeup Brushes Yearly
With modern facilities and 5S management system, Meiyuan supplies more than 5 million high quality cosmetic brushes yearly worldwide. We accept and welcome any inspection and evaluation for our factory.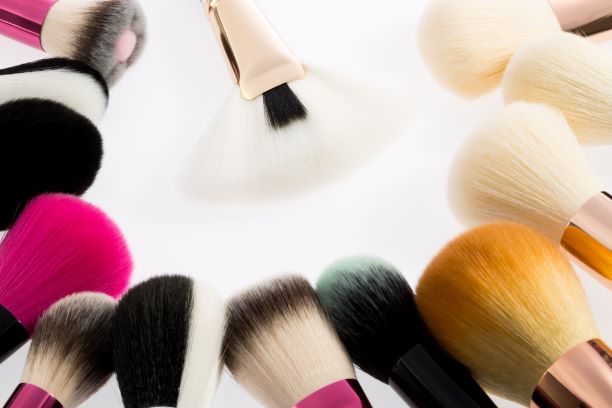 —Our Product—
We do all kinds of brush customization according to our customer's design.
HAIR Top-level synthetic fiber, Twist fiber, Micro crystal fiber, Bamboo charcoal, Top 3 levels of goat hair, Pony, Sable, Squirrel.
FERRULE Aluminum, Brass/Copper, Plastic, PLA biodegradable plastic. (accurate to +/- 0.03mm).
HANDLE Wood, FSC eco-friendly wood,Bamboo, Aluminum, Plastic, PLA.
STYLE Makeup Brush Sets, Kabuki, Double-head, Shaving Brush, Nail Brush
PACKAGE PP, OPP, EVA, PVC
Please see our "Product" page for more information.
https://www.mycosmeticbrush.com/Product.html
—Product Application—
—Our Certificate—
Our factory obtained SA8000 and ISO9001. Our materials comply with EU REACH and SGS test. We also passed the inspections of global first line brand audition.
The president of Meiyuan(MY) cosmetic brush, Dongcheng Kim, is a leader of Corporate Social Responsibility (CSR) in Dalian, China. He is the founder of the Tianjian Lions Club in mainland China and helps the elderly and children in Dalian.
—Production Market—

—Work with Us—
Start your business with us! We hope to work with you.
Email: info@dlbrush.com
WhatsApp: +86 13332216034

Guid to create your own brush line:
https://www.mycosmeticbrush.com/Create%20your%20own%20brush%20line.html
Low MOQ (100 sets) brush designs:
https://www.mycosmeticbrush.com/Low%20MOQ%20brushes.html